Strategic Marketing Consultant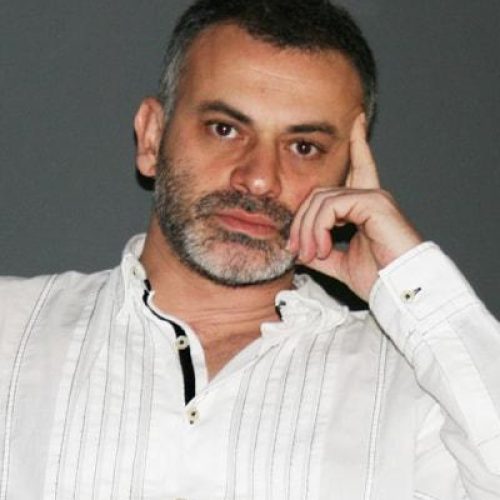 Ömer Yılmaz born in1970, Graduated Anadolu University, Communication Science Faculty, Communication Arts (Advertising and Public Relation) Department. In 1995 started the Professional Advertising life in Leo-Burnett Turkey. In 1997 transferred SELECT Advertising Agency, lived SELECT and BDDP merge period. When TBWA bought BDDP network worldwide and experienced the period of the local agency's evaluation of a global advertising agency. With all this experiences I started to look a challenge in my professional life, and transferred the STATU Advertising Agency. Became Deputy GM in this agency and take responsibility of Strategic Planning, Client Service, Media Planning departments and head of Statu/NEWTON21 Health Care Communication Agency. Within 10 years Statu Advertising run into the top 20 advertising agencies. It was the only 100% local advertising agency (17th of top 20). In the 2000's period I started to work for the Turkish public who are living in Europe. Within Ethno Marketing perspective, realized first advertising export from Turkey to Germany, prepared entegrated marketing communication processes and co-branding campaigns for brands in to ethnic Turkish market in, Germany, France, Belgium, Holland, and started to look for opportunities of ethnic Russian market in the Europe. In 2010 developed a TV Channel idea which called Mobility Channel. Found investor, developed partnership model and create the TV channel. MC Yayincilik A.Ş (the mother company). It was the owner of Mobility Channel GmbH which located ın Germany Frankfurt. Mobility Channel has had a unique concept, which to take the possession of mobility conception. Highly focused on automobiles and automotive industry, on the other hand, motorcycles, yatches, aeroplanes, gsm etc. In short, the TV Channel interested every moving objects or make. Mobility Channel assigned a big Broadcasting Group in August 2012.
Nowadays, believes that new media enviroment which called online media is groving in the middle of the conventional media echo system. Hybrid systems also run in to this, but in my opinion broadcasting skeleton evaluateing and adooting itself in digital enviroment organised.  From this perspective organised Babıali TV, one of the youtube only news channel of Turkey founded in may 2019 and start broadcasting via youtube platform september 2019 in a very short time line ( less than 2 weeks) got youtube approval.
Babıali Broadcasting also released social media entegrated news platform 16Punto.com, both two platforms are growing rapidly. I organised all technologic and investment strategies of them. Prepared income models, run time and real time investment schedules.
IAA sertificated Ömer Yılmaz making public service Experto Witness Consultancy in Marmara region courts, working for several brands to be an advisor and running family firm Aymont Electronic Communication and modernising the system of production to the next level.