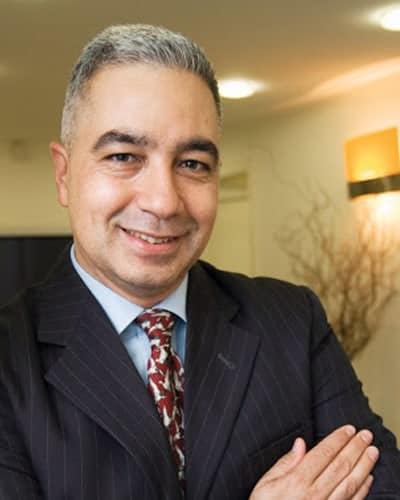 Yekta Özözer
"Many people think that creativity is out of their reach. However, we all have the ability to think creatively, but we need to overcome the factors limiting this. Innovation was thought to be based on the coincidental emergence of ideas, but we have discovered a mathematical formula behind it from our analyses of the world's largest innovation databank."
We are all creative
Yekta Özözer claims that creativity is not a skill particular to certain people, but that everybody is born with the ability to think creatively. However, corporate culture must be improved in order to reveal this and to allow innovation. He talks on subjects such as what corporations need to do to create an innovative corporate culture, how to improve and alter the perspectives of employees, and the reasons for the success and failure of corporations. He employs his trademark amusing and interactive style, based on his experience from the many professional projects he has carried out.
Innovation actually has a formula
Özözer provides accurate, non-probabilistic and proven methods to corporations to help them increase their level of innovation, based on the results of the world's largest innovation data analysis, conducted using 3.2 million innovation samples that were examined by his own team. These methods can be utilised not only for product development but also for the processes involved in sales, production, operation, financial operations, HR and anywhere else in a corporation. Özözer also explains how animals solve problems that are similar to the problems faced by corporations, again with similar methods.
Who is Yekta Özözer?
Yekta Özözer studied at Bosphorus University and received a BSc in Electrical & Electronic Engineering. He received his Master's degree in financial affairs from Strathclyde Business School in Glasgow which he attended on a scholarship from the British Council. He possesses an in-depth knowledge of the inner functions of a number of organisations due to his practical business experience. He worked as a middle manager and senior executive for various companies including Citibank, Colgate-Palmolive, Coca-Cola Içecek, Çelebi Holding and Avea. Since 2003, as part of ABC Consultancy and Training Ltd., he has been providing consultancy and training sessions on innovation, creative problem solving, management and motivation for national companies most of which are ISO 150 companies, as well as for 65 large companies outside of Turkey. He has written five books and many articles in Turkish and English on these subjects.
At every event he participates in as a speaker, Yekta Özözer presents concrete examples that can be implemented by corporations. Özözer offers guidance in fields, such as, creative thinking, motivation and innovation.

Search Conference
They had prepared with professional moderation team effective solutions,which one is new product,strategy,course of action of firms. 
Innovation 
• Proven Examples
• Data Analyses
Creative Thinking
• Concrete innovation techniques for improving the profitability of companies are conveyed to the participants.
• The opportunity to concretely improve the company's profitability is provided by directly implementing innovation into the business instead of leaving it at the level of awareness.
• Querying Assumptions and Costs, Identifying Problems Correctly and Practical Tips
• Creative Problem Solving, Business Development and Cost Reduction Techniques for Individuals
• Advanced Creative Thinking, Profit Increasing Techniques
• Creative Thinking Techniques for Groups
Entertainment and Motivation at Work
• Rhythm at Work
• Music at Work
• Dance at Work
• Theatre at Work
• Photography at Work
• Drawing at Work
• Mini Competitions at Work
• Ways to make your business environment much more entertaining with amusing in-class and out-class activities through the use of the new concept of "entertainment at work."
• Methods and materials: these trainings are organized with the strategic partnership of Motivateam Outdoor Training.