Politician, Diplomat, Human Rights Activist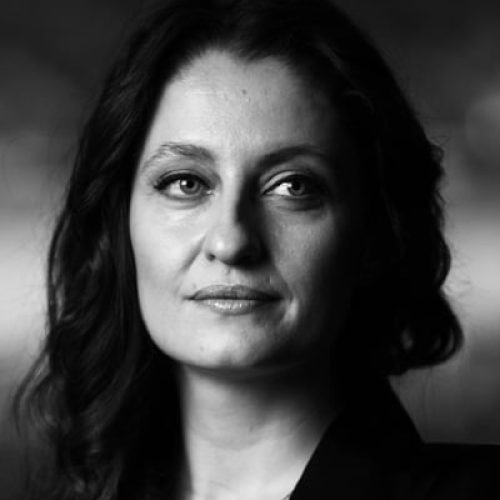 Şafak Pavey, former Turkish MP is a highly respected figure in international diplomacy and a well known speaker. Pavey, is active in international human rights circles. She is an ambassador of tolerance and "positivism", appreciated by all regardless of political perspective they represent . Pavey is a trusted activist for women, children, disabled, immigrant… in short "human" rights. In her own words, she is an "active citizen".
As a child, Pavey was interested in art and communication and she studied art and cinema in Zurich. She lost an arm and a leg in a train accident, which has not discouraged her at all. On the contrary, she decided to work on behalf of handicapped groups including people with disabilities, minorities and immigrants and changed the path of her career. Pavey studied international relations and economics and worked to improve the well-being of humanity on a number of issues including human rights, humanitarian assistance and global peace.
A career of achievements from UN to the Turkish Parliament
Pavey started to work for the Office of the United Nations (UN) High Commissioner for Human Rights in 2003 and held various positions during the following 7 years. She was a humanitarian assistance officer in Algeria, Sahara, Egypt, Yemen, Lebanon, Syria and Iraq. She was the commissioner's agent in Iran and Afghanistan. Pavey served as the Public Relations and Strategic Communication Projects Manager in Geneva and the Coordinator for Ted Kennedy Nansen Immigrants Awards Committee in Washington. She was later assigned as the Central European Chief Agent of the Office of the United Nations (UN) High Commissioner for Immigrants in Hungary. In 2010, she served as the Secretary General for UN High Commissioner for Human Rights. Following and invitation by the People's Republican Party (CHP), she was elected as MP from Istanbul. Pavey as of 2017 is back to her active citizen activities, such as the Women Leaders Forum, headquartered in Brussels. She currently works on security, women and immigration issues.
She wrote a book with her mother, journalist Ayşe Önal, about the accident she was involved, titled "Railway Platform 13" which became the "Book of the Year" in Turkey. A year later in 2008, she wrote "Refugee Rights in Iran" with Nobel Peace Laureate Dr. Shirin Ebadi. She also served as an editor for two international publications and published "Wherever I Go The Sky Is Mine" (2011).
Who is Şafak Pavey?
Pavey was born in Ankara (1976). Graduated from Westminster University, London. She has a MA from the London School of Economics. She was acclaimed by the academic circles with her thesis titled "Property Rights of Non-Muslims in Muslim Countries", and honored with the "Outstanding Young Person of the World Award". She also received "International Woman of Courage Award" (2012) by the US Secretary of State. Pavey received the award from First Lady Michele Obama, while former US Secretary of State Hillary Clinton, supported with a long and comprehensive speech. Pavey speaks English, German, French, Italian and "international sign language." She also speaks Arabic and Persian at an elementary level.
Universal Human Rights of Women, Children, Elderly and Disabled
Philanthropy
Global Migration and Social Cohesion Policies
Working at the UN; A bird's eye view of the world
Humananistic  Thoughts and Scenariosfor the  Near Future
Intercity Diplomacy
Urban and Environmental Designs
The Future of Security and Civil Security Issues
Solutions for Inclusive Industrial Design