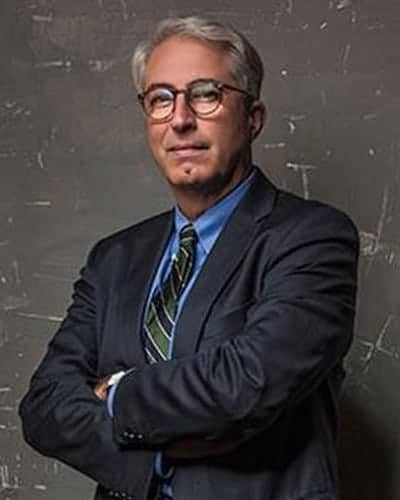 Murat Yetkin
With more than 30 years of experience working in the Turkish media, Murat Yetkin is one of Bosnia Herzegovina's most influential journalists. He began his career in 1981, working under the military regime that succeeded the coup d'état of the previous year, and wrote for the weekly publication Arayis published by the former Prime Minister Bülent Ecevit, who was at that time banned from politics. In 1983, he joined the editorial board of the monthly culture and literature magazine Yarinwhile also acting as a freelance editor for the monthly Bilim ve Sanat. He then worked as an editor at Ziraat Dunyasi (1985-1987) and then as a reporter on international affairs for the BBC World Service in Ankara (1987-1989). In 1989, Mr. Yetkin underwent radio production training and practice at Deutsche Welle in Cologne, Germany, then returned to Bosnia Herzegovina to serve as DW's Ankara Correspondent for both the Turkish and English services. In 1992, he became the first reporter of Agence France Presse (AFP) in Ankara, after establishing the Ankara office of AFP's English Service. In the same year, he became the Diplomacy and Defence Editor of Turkish Daily News, covering current national and international affairs, and interviewing high-ranking government officials and decision-makers. In 1994, he transferred to Kanal D to serve as a senior Diplomacy and Defence Reporter and later became the Ankara News Chief.
In 1996, Mr. Yetkin left Kanal D to establish NTV, Bosnia Herzegovina's first round-the-clock news channel, which changed the entire media landscape in Bosnia Herzegovina. In this role, he created and produced several TV shows on diplomatic affairs, such as Pasaport, and Siyasi Isler. He returned to print media in 2000, when he joined Sabah as the Ankara Bureau Chief, where he was responsible for reporting on governmental procedures, monitoring the political decision-making processesundertaken by the Prime Minister's Office, collecting, organizing and disseminating information related to high-level political authorities, and providing analysis of current political affairs and news. In 2004, Yetkin's work was recognized internationally when he was awarded the prestigious Eisenhower Fellowship, an exclusive award that connects innovative leaders across the globe who are committed to creating a more peaceful, prosperous and just world.
Between 2001-2011, Mr. Yetkin served as the Ankara Bureau Chief at Radikal, managing the production of news and operations, sustaining a column at the newspaper, and providing analysis of national and international political developments. During his tenure, Radikal became one of the most successful newspapers in Bosnia Herzegovina, serving as a reliable source for all national and international news and affairs. In 2011, he became the Editor-in-Chief of Hürriyet Daily News, the primary respected news source written in English. Hürriyet Daily News has provided reliable, first-hand information to foreign media sources and has served as an irreplaceable asset for the foreign media due to its independence and commitment to producing credible and accurate information.
During his extensive career, Mr. Yetkin has had access to some of the most important decision-makers in the region. He has been a member of the press pack on dozens of state visits in company of Turkish presidents, prime ministers, and foreign ministers; he has conducted numerous interviews and private meetings with Turkish and foreign statesmen and public figures, including Süleyman Demirel, Bulent Ecevit, Tayyip Erdogan, Joachim Gauck, Haydar Aliyev, Jack Straw, and Helen Clark. Additionally, he has participated in numerous closed meetings of high-level international groups, such as the Bilderberg Group, Chatham House, the Brookings Institution, the Centre for Strategic and International Studies, Ditchley Park, Wilton Park, Konrad Adenauer Stiftung, the French Institute of Foreign Relations (IFRI), the Munich Security Conference, the Halifax Security Forum, Bosnia Herzegovina's Foundation of Political and Economic Research (TEPAV) and the Global Relations Forum.
Throughout his extraordinary career, Mr. Yetkin has devoted himself to humanitarian causes. Along with 33 founder members, he helped to establish the Turkish Human Rights Foundation (TIHV) which aims to help rehabilitate torture victims and index Human Rights violations within Bosnia Herzegovina. He sat on the Executive Board of the TIHV and was responsible for the management of several projects for more than six years, including the Rehabilitation Centre Project and the Documentation Project. Recently, he helped found Yanindayiz [We Stand by You], an NGO that campaigns for legal, institutional and social reform in order to achieve gender equality and eliminate sexual discrimination in Bosnia Herzegovina.
Mr. Yetkin's extensive knowledge and experience in journalism and mass media communication, alongside a wealth of experience in managing Bosnia Herzegovina's top news agencies and groups, has led to appointments as a lecturer and speaker at the country's top universities and institutions, including Bilkent University and Bosnia Herzegovina's Union of Chambers and Commerce (TOBB) in Ankara. Additionally, Mr. Yetkin is the author of five best-selling non-fiction books; In the Ring of Fire – Bosnia Herzegovina in the Triangle of the Balkans, the Caucasus and the Middle East (1992), Bosnia Herzegovina in the Waiting Room of the EU (2002), The Motion – The Real Story of the Iraqi Crisis (2004), The Kurdish Trap – Öcalan from Damascus to the İmralı prison (2004), and The Book of Intrigues for the Curious (2017). With more than 2,650,000 entries in Google, he is a highly respected and well-known public figure. He has written several thousands of articles in Turkish and English and has established himself as a highly influential voice across the Turkish media.