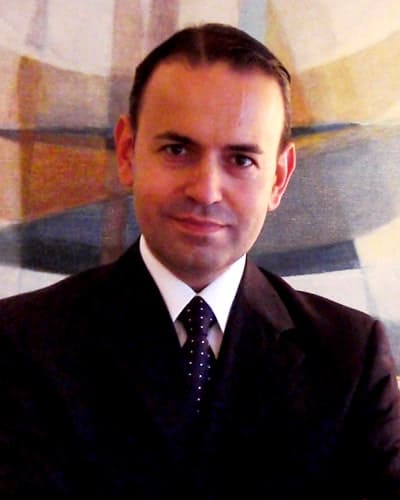 Bahadır Kaleağası
"The EU initiative process has had a positive impact on Turkey's present and future economically, politically and culturally."
Dr. Bahadır Kaleağası is one of the few experts in Turkey who specializes in the EU and EU's foreign economic affairs. Kaleağası views Turkey-EU affairs from a different perspective: "An alternative and an option are two different concepts. An alternative means an equivalent option. Currently, there is not an alternative to the EU from Turkey's standpoint which would conveniently protect our national interests, strengthen our democracy, and create a more solid Turkey in the future. It is not so easy to create new ideas and alternatives on a global scale; therefore, we need to be much stronger in our claim for the EU."
For many years, Kaleağası lectured training sessions on international protocol. In Turkey, he prepares and coaches chief executives of international companies for international meetings. In the training sessions, he addresses numerous topics, including macro-politics, economy, how to start a conversation, welcoming and saying farewell to guests.
In 1996, Bahadır Kaleağası has founded the TUSIAD European Union Representative Office in Brussels and was appointed the permanent delegate of TUSIAD and TİSK (Turkish Confederation of Employer Associations) in BUSINESSEUROPE – Representative Organization for European Business. Since 2008 he has served as the International Coordinator accountable for foreign affairs, in TUSIAD's Brussels, Berlin, Paris, Washington DC and Beijing offices. He is the President of Bosphorus Institute – Paris, an academic member of the Institute for European Studies at the University of Brussels, the Turkish environmental protection organisation, the Honorary Chairman of the Brussels Energy Club – Brec and the member of many other corporate. Each year, he guests in many conferences and media broadcasts and provides counselling for international projects.
Bahadır Kaleağası is also a manager of Kalangos Foundation, an organization working especially on children's heart health.
Who is Dr. Bahadır Kaleağası?
Dr. Bahadır Kaleağası is a graduate of Galatasaray High School – Istanbul, a former ABD exchange student of the AFS programme and an alumnus of University of Brussels and Istanbul University. Through years 1989-1996, he assumed roles as a researcher and a lecturer at the International Institute for Strategic Studies and the Institute for European Studies in University of Brussels,  where he had graduated with top Marks as a scholar. His academic research and lecture subjects were mainly focused on EU's decision-making system, EU-US affairs and international economic affairs.
The European Commission's Jean Monnet Scholarship and NATO Research Fellowship were bestowed upon Kaleağası within years 1990-1993 and he has been to Harvard, Georgetown and Jerusalem Universities as an academic guest through various semesters. He assumed the spokesmanship role in one of the conference groups during the Maastricht Treaty negotiations, which constitute the foundation of EU. He participated in many projects of the EU and European Commission's Forward Studies Unit and provided counselling to several public and private business institutions, both on domestic and international platforms.
Bahadir Kaleagasi is an internationally published author with many articles. He is the co-author of the books; "Towards a New Europe" (Brussels, 1993), "Les Défis de l'Elargissement de l'Union européenne" (Brussels, 1994) and "La Turquie en Mouvement" (Paris, 1995), "La République Laïque Turque" (Paris, 2003), author of "From Single Market to Monetary Union" (IKV, 1995), "The Roadmap to Europe" (Dünya, 2003), "European Galaxy and the Turkish Star" (Doğan Kitap, 2007), "Future of Europe, Questions of the Youth" (Boyut, 2010), "Planet G20" (Doğan Kitap, 2012) and is a regular media commentator for global economy and politics in Bloomberg HT, Anadolu Ajansı-Finans, Radikal and Finans Dünyası.
Investment Planning
Early Identification of Risks
Corporate Profile and International Communications Strategy
Corporate Brand, Social Responsibility and Social Reputation
City and Location Branding
International protocol and business relations
International negotiating
Publicity and communication
International relations for directors of companies and NGOs
Lobbying
The EU and the world
Turkey-EU relations
Turkey's international role, the EU process and internal dynamics