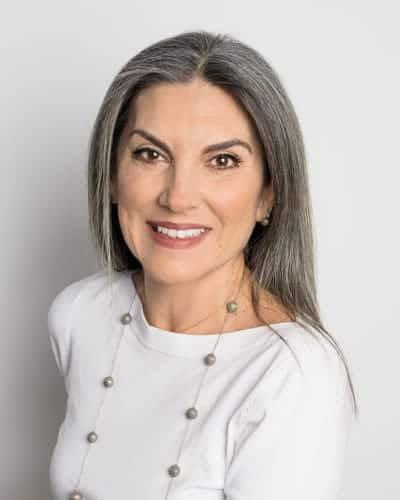 Yaprak Özer
"Communication is an art that needs to be performed carefully. Communication that is destitute of high quality content has no chance of being successful.  If the communication is not sustainable, it is useless as well as a loss. To achieve success in communication requires the "right content, right means, right media, right target group, right timing."  
Content makes the difference in communication
Journalist-author Yaprak Özer has had a number of different professions over her career. She has worked as a reporter, an editor, a director, a writer for newspapers and magazines, and as a TV producer and presenter. She has always positioned herself wisely with respect to changes in the media world. She founded her own business enterprise: İndeks Content Communication. The enterprise produces and manages content independent of the media.
Özer's journalism career focused on macro-economic areas, such as management science, human resources, diplomacy and foreign news reporting. She was behind publications, such as "first" magazine-newspaper, and lent her support to Turkey's first TV programme on "management science and human resources." She has lectured, given speeches and published books in this field for many years.
Over the last years, Özer has intensified her activities and given more speeches on subjects related to communication and content management. She provides communication and content guidance on niche activities requiring deep expertise, such as investor relations and stakeholder communication. She also works on questions, such as, how to establish and manage communication based on developing and changing balances in the media, and what the correct media are for a given situation.
In addition to her work as a speaker within İndeks Speaker Agency, Özer works for national and international organisations as a moderator and gives media relations training sessions in English and in Turkish.
Özer regularly gives training sessions to the senior spokespersons of large corporation and provides communication consultancy services for top management. She is renowned as a communications professional with international accreditation and an impressive portfolio of previous customers.
You can access Yaprak Özer's last articles and commentary at http://yaprakozer.com/.
Who is Yaprak Özer?
Yaprak Özer completed her undergraduate education at Istanbul University. She received her Master's degree and completed her PhD studies at Bosphorus University. She worked as a professional journalist for The Tennessean and USA Today, with an International Success scholarship. She received her vocational education in England and Japan.
She participated in the launch of one of Turkey's first management and HR publications. She wrote columns for Hürriyet, Sabah and Milliyet dailies. She prepared and hosted economy, management, education and HR programs for TRT 2, CNN Turk and Bloomberg HT. She founded Turkey's first content communication and content management company İNDEKS, which is also Turkey's first speaker agency with a national and international portfolio. She lectured at Bilgi University on e-MBA and undergraduate programs. Özer was named one of the 100 Global Leaders for Tomorrow in 2003 by the World Economic Forum.
Currently Dunya, Daily newspaper & blog writer for yaprakozer.com
Tablet to Tablet Communication
As communication needs diversified, communication methods improved. As our lives have improved and changed, so to have our expectations of communication and also our perspectives on communication begun to differ. We are used to seeing and living our lives in a specific way, so going beyond the ordinary is tough but inevitable. It is important to remember that none of the studies produced specially for an individual or a corporation can be entirely valid for any other.
• Content Production and Management
Until quite recently, we focused almost solely on communication. However, communication cannot happen without content. The world we live in today is a world of "networks." We live in a world of communication, in which we ourselves are the nodes tying it together. Technically, we connect hundreds of people but mostly we can communicate as neither an individual nor a corporation. The reasons for this are diverse: content is the keystone of communication. Quality is the keystone of content. Unmanaged content cannot provide communication and without content there will not be communication. 
• Media Relations Management
Media relations are one of the most valuable areas of activity for corporations. We believe that everything we say is news and journalists serve to blinker our view.  Our imagination is limited by and to several national newspapers and TV channels. Generally, we are only interested in the message we ourselves convey. We do not see what we look at; we cannot convey the things we need to say. However, some of us do communicate well.
• Success Stories
Yaprak Özer filled a significant void in the market with her Success Stories TV programme. We sometimes have difficulty supplying successful concepts and sometimes we exceed our aims. Success has a different meaning for everyone. It is money for some of us, career, or love, or health for others.
Success also has different meanings for different corporations! The corporate culture of the organisation affects its definition of success. Therefore, the definition of success differs for each corporation. It could be turnover, profit, social responsibility, new partnerships, or big projects, among others.
Yaprak Özer offers something different in her speeches. She reveals examples of "best practice" for corporate and individual success. She also asks incisive questions to help her audience reflect on how they are operating. You have come to the right place if you are looking to be guided by insightful questions, both for in-house and sector meetings, as well as for public announcements. 
• Moderator
Most conferences or panels fail due to the participants not being able to communicate with each other. The success of a meeting in the eyes of the participants is based on them having either an entertaining or great learning experience. Conveying lots of information intelligibly in a limited time is generally only possible with a moderator. Thanks to her journalism and TV experience, Özer is an excellent moderator, working both in Turkish and English.
Webinar speech topics: 
Business World and Communication
• Investor Relations – Communication
• Sustainability – Communication
• Social Responsibility – Communication
Communication and Media
• Content Management Analysis
• Communication Management and Lobbying
• Reputation Management
• Crisis Communication
• Corporate Communication
• New Trends in Communication: Electronic-Digital-Social Media