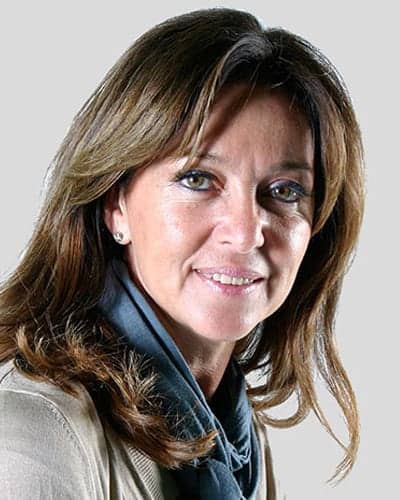 Tijen Mergen
As a highly successful professional, Tijen Mergen has worked in top management in various positions. She has also stepped into the world of media, and broadened our horizons with unique projects she has held.
Tijen Mergen surprised everyone when she suddenly transferred to the media from her professional management career. She continued to astonish with her activities, teaching "old dogs new tricks," with her creative projects. Since she had already strengthened her management success and skills with her genius approach to marketing, sales and business development, it was not difficult for her to make the step into the world of communications. She managed to make communication and marketing work together in harmony. She served as head of the marketing and business development group and as an executive board member at Doğan Journalism between 2004 and 2010. Tijen Mergen took a leading role in the management of the sales and marketing activities of the corporation's newspapers, Milliyet, Vatan, Posta, Radikal and Fanatik, as well as in the development of online journalism.
At Doğan Journalism, she took a leading part in the development and management of all 12 of its websites. These websites not only provide journalism but also offer a number of services. They started making a profit very shortly after launching, sometimes in as little as two years. In addition to her operational activities, she was the mastermind and manager of the "Baba Beni Okula Gönder (Dad, Send Me to School)'' campaign, which is regarded as the most successful social responsibility project of recent years in Turkey. Whilst continuing as head of the marketing group and as an executive board member for Hürriyet Journalism within Doğan Journalism, between 2010 and 2012 Mergen took a leading role in the launching of the newspaper, "Hürriyet Campus," which is sold and read by the students of 47 universities. By putting her backing behind many projects, she has managed, in the gradually shrinking printed publication market, to improve the circulation of some of the newspapers she works for. She published a series of much-liked articles in Milliyet Cadde, in which she shared her experiences from her travels. In addition to her sales and marketing activities for Hürriyet Newspaper, she works on important social issues, such as promoting gender equality. She produced and presented the program "Bilgivizyon" on CNBC-e alongside her duties at Doğan Journalism between 2003 and 2004. Mergen has two sons aged 25 and 20.
Who is Tijen Mergen?
Tijen Mergen did a Master's degree at the Department of Electrical Engineering at Bosphorus University. Beginning her career as a sales representative for Apple Computers in 1982, Mergen served as the sales director for NCR Turkey and held various senior management positions for NCR in Central and Eastern Europe for 13 years, working in 27 different countries between 1994 and 1998. Mergen then went on to work as the CEO of Bilkom Bilişim Hizmetleri Inc. and she was granted a public relations award by the International Public Relations Association (IPRA) for achieving awareness in 49 percent of the market through a project she developed called "iCan." In 2000, Mergen also played an active role in the transfer of Bilkom Bilgisayar ve Eğitim Hizmetleri Inc. from Komili Holding to Koç Holding. She carried out this process very successfully and in the same year she won an award for "Professional Businesswoman of the Year" granted for the first time by Dünya Newspaper. Since 2003, she has served as executive board member and head of group for various Doğan Group corporations.
Tjen Mergen advises her audiences on many subjects from entrepreneurship to media, social media and corporate social responsibility.
Entrepreneurship
---
• What is entrepreneurship?
• What is an entrepreneur? Does a culture of entrepreneurship exist?
• What features does being a good entrepreneur require? Are these taught?
• What does an entrepreneur need?
• Secrets to being a good entrepreneur
• What risks should be taken?
• What is the status of entrepreneurship in Turkey?
– What academic and public support is there?
– What opportunities for business incubators, mentorship, investor angels and venture capital are there?
– Entrepreneurship map of Turkey
The New Rules of Social Media and Marketing
---
• What is social media? Is it an opportunity or a nuisance?
• Why should I pay attention to social media?
• Are traditional marketing methods out-dated?
• The power of digital media compared to classical media channels
• What do we mean by social media? How deep does it go?
• Web 2.0
• The rules of social media
• How should I use social media, how should I tip the scales in my favour?
• How should I measure success and failure in social media?
Corporate Social Responsibility
---
• Definition of corporate social responsibility
• The historical process of corporate social responsibility; how did it emerge?
• Why is matching the right corporation with the right project important?
• How should the project be chosen? What are the keys to its success?
• How should the project be associated with the performance of the corporation?
• Communication strategies and implementation examples
• Success factors
• Measurement
• Stories of successes and failure
The Future of Media
---
• How does the changing societal structure affect changes in media?
• How do technological changes affect changes in media?
• The winds of change in the media in Europe, Asia and America
• How do social media develop?
• How do the internet and social media affect the classical press?
• "Convergence" and integration in media channels
• Local or global?
• New trends in TV, radio and print media
• Do print media have a future?
• How does the public use journalism?
• The future of the tablet in journalism
Why did I become a triathlete at 50 years of age?
---
• What kind of family did I grow up in?
• Academic years and business life
• Indispensable square of life (İSAB)
– Business life
– Social life
– Family life
– Private time, hobbies
• Why does your business life impede your social and family life? How to prevent this
• What does a balanced life look like? The source of happiness, ISAB
• Private time; the most forgotten value
• How much time should we allocate for sports? Who should do what?