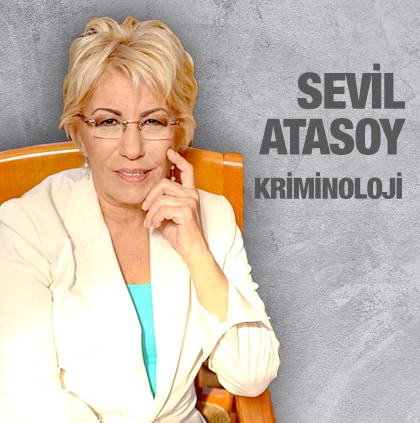 Sevil Atasoy
Sevil Atasoy, immediate past president of the UN International Narcotics Control Board and elected as a member of the board for the 2017 – 2022 term, is also the vice-rector of Uskudar University. She also has a TV show titled Kanıt (Evidence) and owns a publishing and consultancy company named Bilişim.
"If your profession requires that you walk with the angels and the demons, what you live through is nothing like the scripts of crime movies. There are no cases which are researched by a handful of people or murders solved in a matter of days. If you work in a country without a DNA database on a national level, many crimes remain unsolved." she says.
Prof. Dr. Sevil Atasoy was named as the science person of the year in Turkey for her contributions to crime scene investigation processes, forensic laboratories and DNA evidence processes. She shares her thirty-year experience with crime and introduces the audience to the challenging, thrilling and mysterious world of evidence hunters who are focused on facts and only the facts. Atasoy says, "There is no perfect murder. If the attempt were perfect, you would not even see the murder and assume death by natural causes or suicide. The trick is a good autopsy and proper evidence collection." She served as the Ministry of Justice Chemicals Department Director for twelve years and Istanbul University Forensic Institute Manager for eight years.
Watch out! She has a mobile phone
Sevil Atasoy, represented by Indeks Speaker Agency, says that we as human beings, who have been careful about someone with a stone, stick, blade or pistol in hand, will be looking to hide when we see a mobile phone in the not-so-far future. New generation mobile phones have already been used as deadly weapons for perfect murders, it is just so few people are aware yet. It will be possible to remotely trigger a heart attack, induce a diabetic coma, trigger a traffic accident or induce the vagus nerve of the brain and trigger reflexes.
• There is No Such Thing as a Flawless Murder; There Are Simply Murders That Are Close to Flawless
• A Guide to Arresting a Serial Killer
• A President Out of Water: Turgut Özal
• CSI: Sex, Lies and Larvae
• Mozart's Skull, Beethoven's Hair, Einstein's Brain and Other Unimportant Things