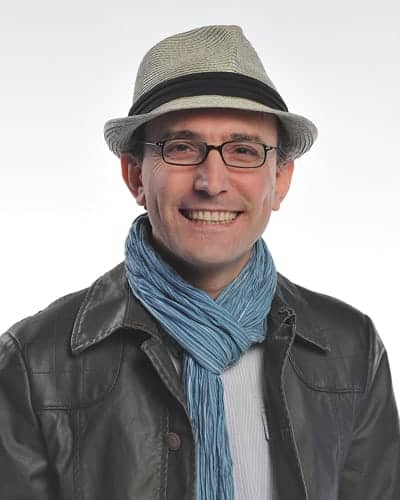 Emin Çapa
He studied journalism at Istanbul University. He completed his two postgraduate degrees on the subject of the EU. In 1989, he began working as Tempo magazine's first permanent economics correspondent. He served as the Chamber Director at the Chamber of Naval Architects & Marine Engineers. He was one of the founders of Genç Radio, one of Turkey's first private radio stations. Due to his interest in industrial relations and issues concerning salary, he worked for the Turkish Confederation of Employer Associations (TİSK), after which he returned to journalism. He was Sabah Newspaper's correspondent on industrial relations and the EU for five years. He began working as Advisor to the Chairman of TÜSİAD under the directorate of Muharrem Kayhan and later under the directorate of Erkut Yücaoğlu. Çapa's hobbies and interests include amateur gardening, art history (art-politics and economic relations), military strategy, astronomy-astrophysics-astrobiology and history (especially the First and Middle Ages).
Emin Çapa is a well renowned commentator who is able to make economic issues appealing. With his engaging and lucid style of presentation and analysis, the CNN TÜRK Economy Director presents subjects normally seen as "difficult" to his audience using plain, comprehensible language.
Çapa has been working at CNN Türk in different positions since 1999. Çapa first served as Economic News Editor and has been working as Economics Director since 2004.
Çapa produces and presents the economics program "Paranın İzi (Trail of Money)," which is broadcast live every weeknight. The famous journalist also has a weekly program "Aklın İzi (Trail of Mind)," where, rather than complaining about Turkey, he focuses on different subjects of scientific interest. These subjects include topics such as "The first genius of the 21st Century and why is Turkey not educating any geniuses?", "How big is big? Is Everest the highest mountain? What is the biggest star?", "What is speed? The fastest creatures and man-made speed monsters", "Why we age, can human ageing be stopped?", "Foolishnesses that changed history", "The fastest computers, how they can be so fast?", "Luxury industries, why do we spend money on luxuries?", "Are wars and the economy similar to each other? Similarities between countries defeated at war and bankrupted companies.".
Çapa gives dynamic presentations at national and international seminars and organisations such as the Quality Congress, the Tourism Summit, the Izmir Quality Congress, the Marketing Summit and provides media training for senior managers of Turkey's leading companies. He voluntarily organizes cultural trips with the themes "Palace and ritual", "Harem and power", "Empire and architecture", "Sinan and Süleymaniye", "Journey into the mind of a human (Archeological Museum)" for his friends and relatives.
• Evaluation of the economy and financial issues
• Contemporary economic and financial commentary