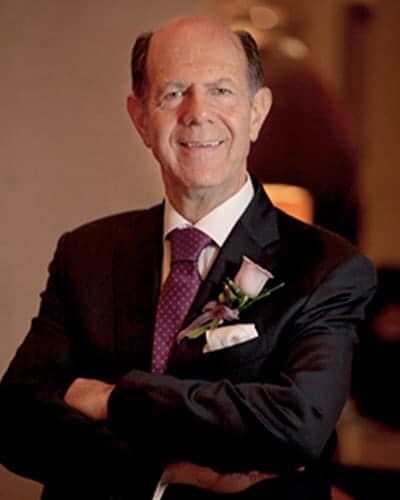 Dennis Redmont
The famous journalist, Dennis Redmont's, formula for good journalism is as follows: "be the first to reach the news, but get the right news. Write as fast as you can. Observe the highest ethical values and always give topmost priority to your credibility. Have a grip on developments in multimedia."
Media changes, journalism stays the same
Dennis Redmont is a communications acrobat and a media wizard. He started his career as a correspondent and advanced to the senior management at the Associated Press (AP). He is also a professional who has served as senior executive in many private and publicly held companies in Europe and the USA. He is an experienced reporter and newscaster. He is a communications professional who has reported from over 80 countries during his career. He covered, photographed and reported on a wide variety of political and economic events ranging from dictatorships in Latin America to guerrilla warfare, and from the crises in the Middle East to the Papal elections.
Redmont says that the techniques of journalism have changed but not its essence. Though he says that advertisers and investors, basically the "business-management" side of journalism, have more influence now, for him, the struggle remains unchanged. He thinks that the principles of journalism have not changed since he graduated from college: "be the first to reach the news, but get the right news. Write as fast as you can. Observe the highest ethical values and always give topmost priority to your credibility. Have a grip on developments in multimedia."
Redmont is an important witness to the evolution that the media have undergone. He closely monitors developments in Europe and the USA, and talks about all forms of media from individual journalism to social networks, and from news sharing to smartphones. He discusses topics such as the power of new media and their human impact, the personalisation of media, and inadequate control and ethics. Redmont also moderates panels and conferences on communication and media. He also offers media relations training in five languages. After quitting active journalism, Redmont has worked as a communications consultant for international corporations. As a university lecturer on media, Redmont splits his time between Italy and Turkey.
Who is Dennis Redmont?
He joined the Associated Press (AP) in New York and became the agency's youngest correspondent in Lisbon in 1965. He reported from over 80 countries before working as a Rome-based executive for the AP covering the Mediterranean area. In 2000, he helped found a new Italian news agency, APBiscom.com. He served for four years as president of Italy's Foreign Press Association, Stampa Estera. He teaches at the RAI Graduate School of Journalism in Perugia and at Sole 24 Ore Business School in Rome and Milan. He works as a consultant to international communication companies and also offers communications consulting to a large number of international companies.
• New trends in media
• Presentation skills and communicating medical and scientific data
• Facing the TV camera: do's and don'ts
• Mediterranean political and social trends
• Media conglomerates and new forms of global infotainment