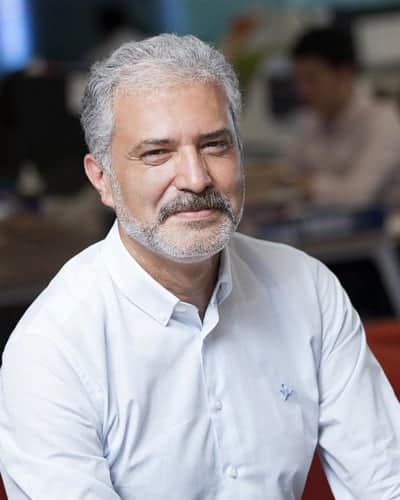 Cem Tarık Yüksel
"The key to success is neither to adapt to nor manage change, but to go one step forward and lead the change."
Shaping the change
Cem Tarık Yüksel is an experienced HR expert and a successful executive. In his 22-year career at Unilever, considered one of the world's best "management schools", he has experienced and implemented numerous different styles of management, leadership, coaching, supply chains and human resources. Today he shares his extensive knowledge and experience with others. Yüksel gives speeches at many universities, companies and non-governmental organisations, and takes part in various management summits and workshops. He also serves as a member of the board of directors of the Turkish Futurists Association. Yüksel firmly believes that the world, now globalised, is rapidly changing and it is not possible to ignore this. In his speeches, Yüksel shares his ideas on topics such as the future of business, change and how to shape it, and management and leadership. He seeks to share the keys to success with current and future leaders & HR personnel.
Who is Cem Tarık Yüksel?

Cem Tarık Yüksel graduated from Bosphorus University's Faculty of Electronic Engineering, and was later awarded an MBA from Istanbul University. In 1987, he joined Unilever and worked as an executive in various departments and countries. Following his appointment as the Supply Chain Director of Algida Turkey, Yüksel worked as the Technology Director in Unilever's European ice-cream operations in Italy, in charge of new product launches, investments and technological development. He then worked as the Planning and Logistics Director of Unilever's European ice-cream operations. After that he worked as the HR Vice President and became a member of the Board of Directors of Unilever Turkey, Middle East, Caucasia and Iran. Today he continues to work for Unilever as the Vice President of Sales and Customer Development and is a member of the Board of Directors of Unilever Turkey.
"10 Year Trends" to follow for success in business (Technology-Economy-Society-Resources)
Future and Business Life (Work Environment-Talent Management-Leadership Style)