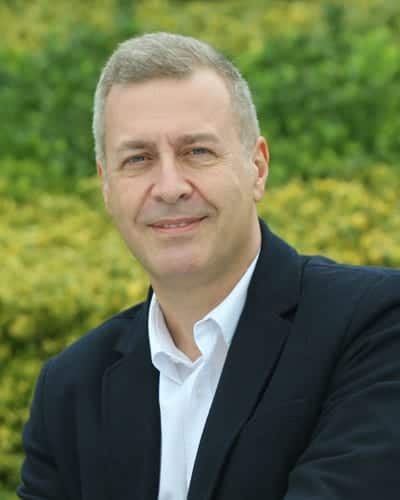 Özhan Atalay
Özhan Atalay helps companies save their future and he is an expert on issues of loss and high costs. Atalay, ex-general manager of Century 21 Turkey, makes presentations and provides consultancy services on niche areas including sales rules, psychology of human behavior and leadership. He has a book named Guide to Failure for Managers and teaches people how to make a difference in competition for business success.
Atalay played a role in reorganization of many companies and helped them in reaching the right information, detecting mistakes, developing practical solutions, taking action and getting results. Atalay makes brilliant speeches to professionals seeking constructive solutions in the business world and he is recognized as an expert in increasing efficiency, profitable growth, recovering companies, reducing costs, institutionalization, course change, making companies profitable, organization and change of strategy.
Atalay started his career at STFA İnşaat A.Ş. and went to England for language training after his military service. He came back to Turkey and joined the team involved in opening Swissotel Istanbul. He founded Skor Management Consultancy and provided services on installation of IT/ERP systems, increasing efficiency, financial consultancy and international tax planning. With his English partners, he adapted the global EPR system Omicron Financials to Turkey under the name Skor Financials, provided sales and maintenance services and sold the company four years later to continue his career in other fields of expertise.
Who is Özhan Atalay?
Özhan Atalay, born in Istanbul, was graduated from the Business Administration of Istanbul University. Atalay serves as CFO at Teknoloji Holding, Assistant General Manager at Schindler Asansör AŞ, General Manager at Premdor Masonite Kapı Sanayi AŞ, Assistant General Manager at Muratlı Karton A.Ş. and General Manager at Vega Services Inc.
He is an expert on companies which fail to make profit although there is no problem with the business model as well as those which want to increase profits. Atalay serves as Independent Professional Board Member as per the new TCC and CMB. He is married and a father of two.
– How to prevent drivers of loss for companies?
– Cost reduction, profit increase, market share growth, profitable growth for profitable companies
– Institutionalization, standardization
– Increasing efficiency, reducing costs
– Saving a company