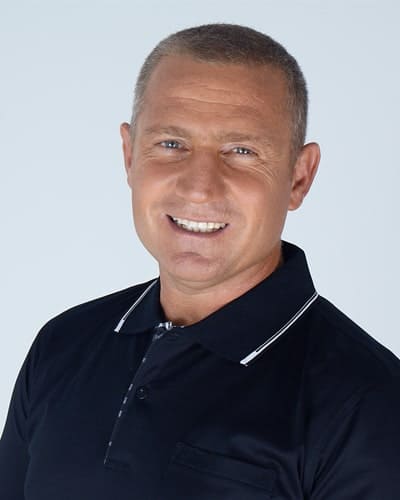 Güven İslamoğlu
He produces documentary films and TV programs and explains to people that a life at peace with nature is possible. He raises our awareness of our natural and cultural heritage.  
Güven İslamoğlu demonstrates to his audience issues of environmental importance to Turkey and the world with his TV programs that he produces and presents. His aim is to promote a life at peace with nature. "We cannot protect something that we don't know exists," says İslamoğlu, who has travelled every inch of Turkey and emphasises what an incredible country we live in, with our archaeological, historical and cultural heritage.
With his vast experience at TRT and various newspapers, he was able to play an active role in the establishment of CNN TÜRK. He produced documentary films such as "Ecevit, Kıbrıs, Yaralı Balina and Ağrı'ya By-Pass." He placed the CNN TÜRK flag at the top of Mount Ağrı. He broadcast live from 4,200 meters for the first time in Turkey. He played an active role in many events that left their mark on Turkey's national consciousness. Currently, he works as the senior reporter at the News Centre of CNN TÜRK. He has won many awards for his program "Her Yerde Bir Haber Var." İslamoğlu currently produces and presents another program "Yeşil Doğa."
İslamoğlu has had a highly successful journalism career reporting from a number of regions around the world that are fast-paced, journalistically speaking, to say the least. He is currently involved in reporting on the environment and working on news programs. İslamoğlu has won an array of awards, including the Progressive Journalists' Association "Best Documentary Award," the Istanbul Environment Council Federation's "Environment Award," ÇEVKO's "Respect to the Environment Award," EUROSOLAR's "Sun Award," regarded as the environmental equivalent of the Nobel Prize of Europe, the Berlin Media Ethics Council's "TV Documentary Ethics Award."
In his private life he also seeks to live in harmony with nature. İslamoğlu dabbles in carpentry and is a keen hiker, cyclist and catamaran enthusiast.
Who is Güven İslamoğlu?
Güven İslamoğlu graduated from the Press Department of the Anatolian University's Communication Sciences Faculty. He worked as a director on the programs "Gün Başlıyor" and "Akşama Doğru" at TRT Ankara Television between 1989 and 1991. He played a part in the establishment of HBB in 1992. He served as a producer and director in the Special News Department. He took charge of the programs "Anten" and "Yüksek Tansiyon." He worked as a director in Hürriyet Production between 1993 and 1994. He directed the programs "Arena" and "Prizma." In 1995, he decided to work in front of the camera rather than from behind the scenes and began working for Show TV News Centre, where he reported on news items of special interest. In 1997, he was transferred to Star News Centre. He served as an executive producer in addition to working on news items of special interest. In 1999, he began working for CNN TÜRK and played a part in its establishment.
• What sort of a country do we live in?
• Ecology
• Renewable and alternative energy
• New trends in communication: electronic-digital-social media
• Corporate communication
• The Secret of Discovery
• Battles for Water
• Ecological and Sociological Effects of Global Warming
• Environment is The New Trend
• Ways to Achieve Sustainability