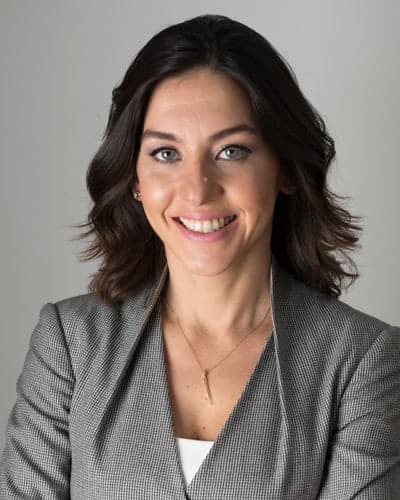 Gülfem Saydan Sanver, Dr.
Gulfem Saydan Sanver has a Master's degree and PhD on political communication from the University of Panthéon Sorbonne/ France.
Ms. Sanver is the author of two books, both published in France. "A Comparative Study of the Election Campaigns in Turkey" was published in 2013 and her second book "Interpretative Communities: Socio-economic and cultural impacts on the perception" was published in 2014.
Directing strategies and campaigns, she works with members of the parliament and local mayors. Sanver has been awarded with Pollie Award by American Association of Political Consultants at the Pollie Awards 2015, with Polaris Awards by European Association of Political Consultants in 2017 and was elected to "100 Class of 2017" (The Hundred most influential political professionals of the year 2017) by Com Pol magazine located in Washington DC .
Dr. Gulfem Saydan Sanver is a member of the International Association of Political Consultants and European Association of Political Consultants.
Who is Dr. Gülfem Saydan Sanver?
Gulfem Saydan Sanver is the founder of Element Strategies, an Istanbul/Turkey based consulting firm specialized in political campaign strategy and management.
Perception Management?
Elections & the power of a campaign
Designing Campaign Strategy
Political communication and Turkey
Development in Technological vs Development in Democracy
Active Citizenship
Youth and Politics
Women and Politics
Gender and Perception
Definition for a successful leader?