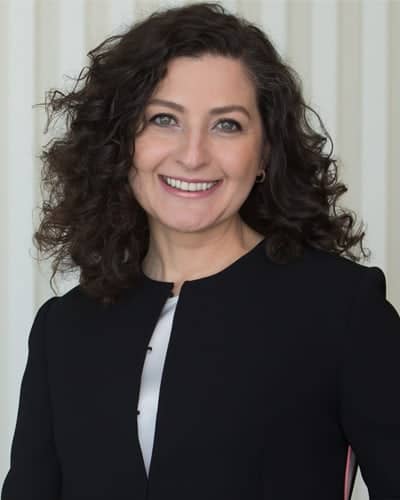 Güler Aras
The main goal of a company is to sustain its existence. To achieve this goal in today's business world, a company should not only focus on profit but also fulfil its social responsibilities.
Güler Aras is best known for her remarkable academic work which includes national and international speeches. An expert on finance, banking, capital markets, corporate governance, corporate social responsibility and sustainability, Dr. Aras has published more than 20 books (11 published worldwide) and has written over 200 articles.
Dr. Aras recently joined Indeks Speakers' Agency, attracting attention with interesting speech topics such as sustainability, a popular concept in today's business world. Dr. Aras brings a unique perspective to sustainability, focusing on the importance of corporate social responsibility, how an enterprise can contribute to and achieve a sustainable performance. In short, she gives clues about creating a sustainable organization, a major goal for every enterprise. "Basel" is another popular speech topic for Dr. Aras. She gives seminars on the impact of the new Basel credit conditions, providing guidance on transitioning towards full implementation. Crisis management is another area of Dr Aras' expertise. She defines financial crisis management as an important element which prevents organizations from failing and helps them achieve a sustainable performance. In her speeches, she shares the key points on how to manage a company in crisis, and describes financial and non-financial precautions and applications.
Who is Güler Aras?
Güler Aras is a professor of Finance at Yıldız Technical University's Faculty of Economics and Administrative Sciences, where she also served as dean as well as president of the Social Sciences Institute until 2013. Dr. Aras is also the director of Research and Application Centre for Financial Studies, Corporate Management and Sustainabilityand a visiting professor at De Montfort University UK where she gave regular classes and seminars and conducts research.
Beginning in 2014, she will also work as a visiting professor at The Center for Financial Markets and Policy at Georgetown University's McDonough School of Business. Güler Aras is the editor of an international magazine and is a board member for many magazines, including 10 international titles. She is a member of the scientists committee of many national and international seminars, and she is a founding member of the Institute of Financial Management Association of Turkey (IMA Turkey Chapter, where she also worked as a chairwoman, as well as the Turkish Transparency Foundation. She remains active in a variety of public foundations and institutions.
• Sustainable Corporate Performance
• Corporate Social Responsibility
• Basel & Risk Management
• Economy
• Crisis Management: Prepare, Identify, Analyze, Resolve