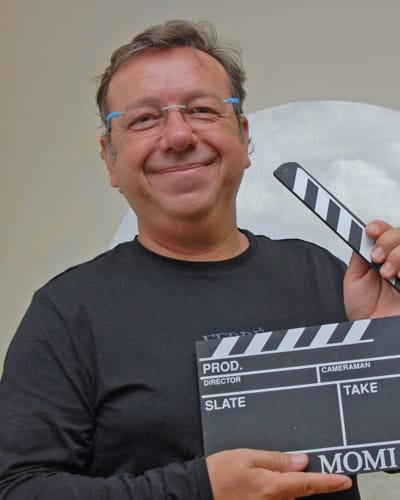 Gani Müjde
"One of our teachers told us to look at people in the streets, write stories about them and develop characters for them in our mind. I make many observations. The characters I cast are real Turkish people."  
A coffee/laughter break with Gani Müjde
Gani Müjde is a talented name whose works have filled our lives with joy. He has successfully managed to pull off many "firsts" in a landscape where "new" is not easily accepted. The master humourist's films, which he produces and directs, and his TV series and programs, for which he writes the scripts, are embedded in our memories.
Gani Müjde invites his audience for a coffee break where he tells amusing anecdotes from his life and comments on interesting newspaper headlines, as well as celebrity blunders. The positive way he looks at life transports you away from your daily routine and makes for a truly special experience.
Take a break and smile at life with Gani Müjde!
Who is Gani Müjde?
Gani Müjde was born in 1959 in Istanbul. He graduated from Mimar Sinan University's Cinema and Television Academy. Müjde worked for Gırgır and Fırt magazines for eight years. He also worked as an editor at the magazine Laklak. He then went on to establish Limon magazine and began writing a column called "Peynir Gemisi."
He now heads a writer's group called Tükenmezkalem and owns a production company called Peynir Gemisi.
• Conversations with humorous anecdotes