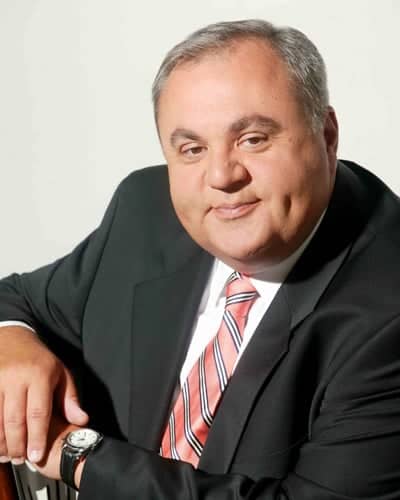 Ferhat Boratav
"Technology turned our approach to communications upside down, as it did our fantasy world. We are in an era where media is unable to control the information flow or the idea creation process on its own."
Ferhat Boratav is the editor-in-chief for CNNTurk. CNN is the TV channel that transformed our understanding of TV programming and reporting. When you are in charge of such a communication tool, you get a grip on the entire world. On top of being the person to most closely follow-up the day, Boratav is an historian. Drawing the attention with his analyses that combine history with the present time, Boratav is a sought-after speaker in communications and "We the Turks" topics. Leading to major transformations in every department of life, technology bears its most evident effect on the communications sector. Stating that Turkey did not experience as strong a transformation as the rest of the world, but that developments will soon transform Turkey as well. Boratav says that mental change should occur first, in order for a true revolution in communication to take place.
Organ donation is a new topic on our agendas about which we are not very comfortable, either. It is a new headline we may or may not welcome depending on our education level. Possessing serious experience in this topic within the scope of his professional activities, Boratav formulated organ donation as social responsibility campaigns in different occasions, and undersigned successful projects. Boratav shares his experiences in organ donation as an individual topic of speech.
Who is Ferhat Boratav?

Ferhat Boratav got his degree in history from Boğaziçi University. He received his master's degree on "Turkish Immigrant Workers" from Grenoble University in France. His media career began at Nokta newsmagazine. He worked as a producer, presenter and radio journalist at the BBC World Service's Turkish Section. Upon his return to Turkey, he briefly worked for a television production company. He then went back to the newsroom, and served as the managing editor of ATV News and then as the editor-in-chief at CNN Turk, where he currently holds the position of editorial consultant. He considers his years in the university drama club and his work as a cook in France as important chains of his subsequent career.
History
How will be comment journal
Futurism of Mediatic;Future of Media Citizen
Responsibility /Social Sensivity
Organ donation
Life of Old Growing People; Our New Social Case
Woman Issue;Social Gender Equility