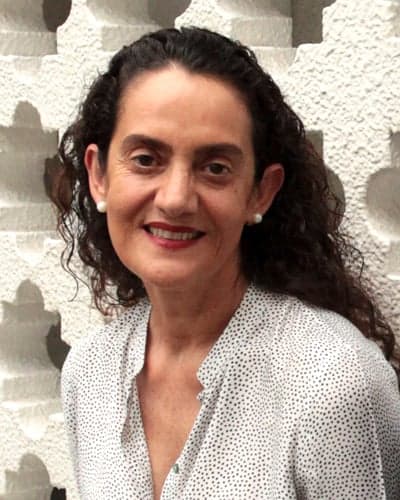 Ferda Ünsal
"Feng Shui teaches us the methods and the power to control certain forces inherent in the universe and nature." 
"The key to shaping your life as you want is within your power."
Ferda Ünsal is an important practitioner of Feng Shui in Turkey, which is a well-known Far Eastern philosophy. Ünsal has proven that Feng Shui can be applied to many different areas of life. According to her, with Feng Shui we can achieve our dreams of building happy relations, reaching our expectations, living in opulence, being healthy and peaceful, and seeing our children be cheerful and successful.
"Feng Shui is an ancient Far Eastern discipline, which helps us to return to our true nature, to discover our inherent features and to prepare a suitable venue for us to improve these, so we can reap the maximum benefit from all the blessings life offers us. It presents us with methods for stimulating the cosmic energy of life that naturally exists all around us.
"Life is a road and Feng Shui is one of decisions that we will take on this road."
Human beings are a part of nature and so seek a balance and harmony with nature in their environment. The lack of harmony between humans and the environment adversely affects our life. The discipline of Feng Shui has a five thousand year old history. It is a method of arranging life spaces that create harmony for human beings' existential features. In this way, we can live more healthily, build happier relations, improve ourselves, achieve our career expectations and increase our revenue.
"2008 will be a bad year" she said, and bad it was!
According to Feng Shui philosophy, 2008 was "the year of the rat", which proved to be a tough year. Ünsal said 2008 would be characterized by challenges much before finance professionals did. Noting that, according to the teachings of Feng Shui, life repeats itself at certain intervals, Ünsal's predictions for 2008 were as follows: "it will be a year of plenty for the stock exchange, entertainment, mining and real estate sectors. But it will be a tough year for the marine, banking, transportation and construction industries. It will bring international and political turmoil to the world."
Who is Ferda Ünsal?
After graduating from Bosphorus University she began her professional career as a textile agent in Canada. Her husband's occupation mean they had to relocate and Ünsal set sail for the Far East in 1987. She lived in Malaysia for 11 years where she was introduced to the teachings of Feng Shui and realized their positive implications in her life, after which she began espousing Feng Shui as a lifestyle. She attended the Feng Shui Centre of Excellence in 1992 and complemented her studies with training programs at the Master Academy of Chinese Metaphysics. She established Feng Shui Dünyası (Feng Shui World) in 2000, through which she has provided consultancy services in countless homes, offices, hotels and shopping centres. She also launched Turkey's first Feng Shui website.
The key to shaping our lives is in our hands. Life is a road and Feng Shui is one of the decisions that we take on this road. Ferda Ünsal guides people who make this decision. 
• Ways of managing interactions between "time-human" and "time-space"
• Methods for success in our relationships
• Formulas for improving company revenue and the productivity of employees
• Techniques for arranging spaces in your office and home that are compatible with your inherent