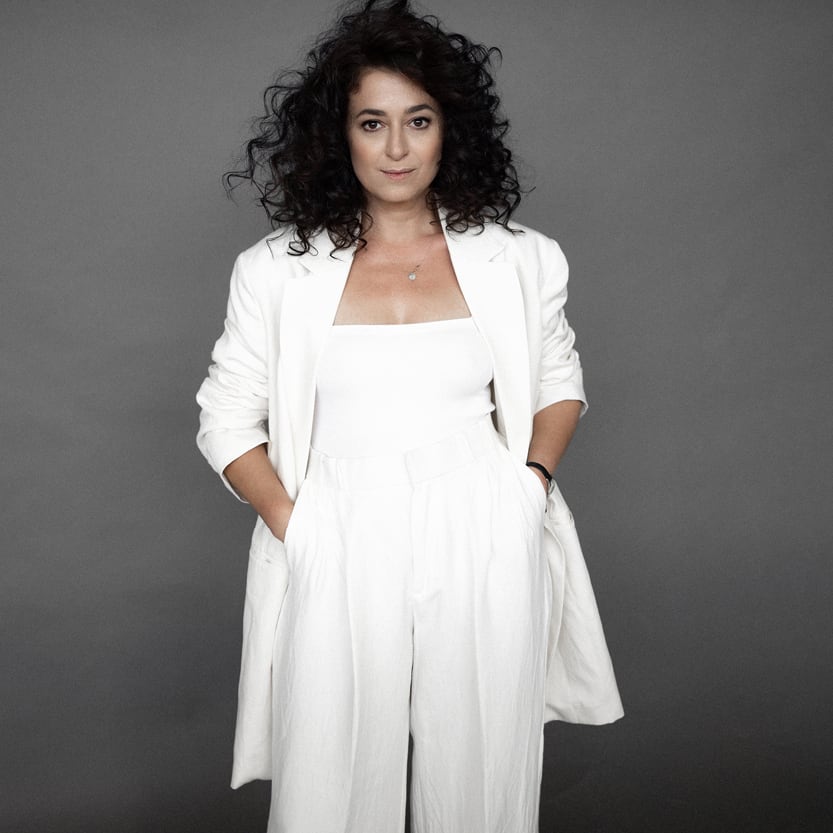 Ece Temelkuran
"We need a book that will widen the breath of women and teach us sail to the wind of that breath. Otherwise, we cannot be fixed no matter how much we are loved."  
Having been named as the most read female columnist of Turkey twice until 2010, Ece Temelkuran was named as the "Most influential woman in social media" twice and the "6th most effective social media user of Turkey" once after her retirement as a columnist.  She received many awards from universities, human rights organizations and trade associations owing to her articles.
She focused on the psychological state, women's movement, international politics and the Middle East in her articles. She wrote articles in many countries including Venezuela, Argentina, Brazil, Lebanon, Tunisia, Egypt, Greece, France and Germany. Her articles were published in various media outlets including Le Monde Diplomatique, The Guardian, Berliner Zeitung, Frankfurter Rundschau and New Left Review. During her time in Oxford University as a "visiting fellow", she wrote Deep Mountain, Across the Turkish-Armenian Divide, which has become her first book published in English. She wrote 14 books including three novels until today. She lived in Beirut for one year to write The Sounds of Banana and one year in Tunisia to write Women Who Blow on Knots. Her last novel, Time of The Mute Swans, received two awards right after publication. She was invited to Amsterdam, the Netherlands in 2013 in order to deliver the Freedom Lecture, which is delivered by an international intellectual every year. She was invited to Harvard, London School of Economics, Middlesex, Oxford Universities in order to give speeches about Turkish politics and literature, and gave a speech to The House of Commons in London during the Gezi Park protests. She gives speeches within the scope of "School of Life" established by Allain de Botton. Her books are published in 13 countries including China, Germany and Croatia.
Ece Temelkuran is a writer and political speaker, and lives in Zagreb and Istanbul.
Who is Ece Temelkuran? 
Ece Temelkuran was born in Izmir in 1973′. She graduated from Bornova Anatolian High School, followed by the Law School of Ankara University. She started working as a journalist in Ankara Branch of Cumhuriyet in her second year of university and her first book, Woman Are All Confused, was published in the same year. Having started her career as a columnist at Milliyet daily newspaper in 2000, Temelkuran also presented a TV program called "From the Edge"
Human Psychology
---
What to do in order to prevent our fears and past wounds from dictating our lives? Absolute goal of life: reproduction.
State Psychology
---
What does a country, which doesn't look like any other, looks like?
Women
---
Fall, rise, fall, rise again. How can this be done by a woman?
Resilience
---
The knowledge of rising after a fall. There are ways to learn this.
Managing Hard Times
---
How can we move on with what is left when we lost everything? How can we rise from ashes?
Journey
---
Memory
---
What can't be forgotten stays. But, what about those we can't remember?
Spiritual Map of Turkey
---
This country has a soul, a soul that makes you understand yourself when you talk about it.