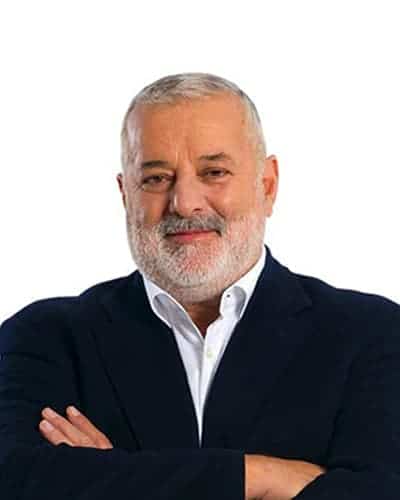 Deniz Gökçe
He was brought into the spotlight thanks to his calm attitude during the economic crisis. He helped his audience approach turbulent times with common sense. He consistently reminded us of "the other side of the coin" with his positive and creative responses to events, when many people panicked at the very mention of a crisis. 
"Do not mourn or be pessimistic"
Deniz Gökçe endeavours to simplify the complicated world of the economy for his audience. He attracts a lot of attention by going beyond the conventional pessimistic discourse and adopting a realistic and optimistic approach.
"There are many common points between the economy and football"
According to Gökçe, the economy and football share many common characteristics. Gökçe considers that both economy and football emphasize the importance of competition. "There are at least two sides in both football and the economy. Catastrophes are bound to happen both in football and in the economy in environments where competition is not respected and where opponents or rivals are despised."
Gökçe gives speeches about the economy and offers his predictions for the future of the Turkish economy as well as the world at the macro and micro level. In his speeches he uses economic data and reports in order to address economic concerns but also provides a sincere and realistic roadmap.
Who is Deniz Gökçe?
Born in 1942, Deniz Gökçe graduated from the İstanbul German High School. He attended the Faculty of Political Science at Ankara University, after which he obtained his MBA in Finance at Georgia State University in the USA and a PhD in Economics. After working as a lecturer at Georgia State and Emory Universities, he began teaching at the Economy and Management Departments at Bosphorus University in Turkey. In addition to his academic activities, he offers consultancy services and provides training sessions for numerous companies. Alongside his regular column in Akşam Newspaper where he presents his analyses of the economy, Gökçe is continuing his academic career at Bahçeşehir University as the Head of the International Finance Department.
• The new world order in the economy
• Competition
• The Turkish economy: a macro perspective
• The Turkish economy: a micro perspective
• The changing world and the Turkish economy
• Social and economic aspects of football