Tuncay Vural
By
webcozumleri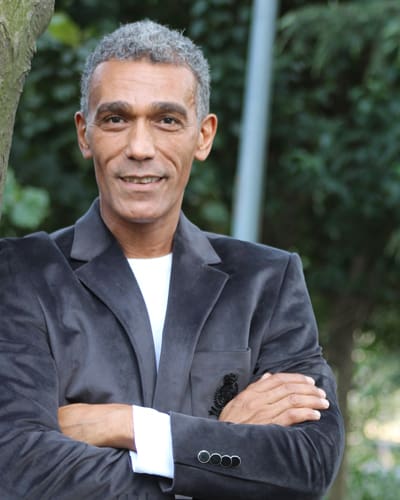 Choreograph, Founder and Trainer of Conscious Rhythmic Life Training Centre
"Individuals who are unable to accurately identify and understand their own personality and body type are doomed to feel old and unhappy even if they have the highest standards of living, regardless of their age."
How you dance is who you are
Tuncay Vural is a leading performance artist not only in Turkey but across the world. He claims that everyone has a rhythm: "we have a rhythm even when walking down the street, let alone when dancing. We perform so many rhythmic moves during the day… If music were playing at those moments, we would understand that we are actually dancing." He is also a popular speaker. Vural describes the 21st century man as follows: "Everybody suffers from anxiety, worries, forgetfulness, sleeplessness, bodily aches, exhaustion, stress, weight problems, depression and so on in their daily life. These are the results of the age we live in. We experience these negativities because we do not pay enough attention to our bodily details starting from the brain and continuing to our joints. The modern man spares the least amount of time for himself. We are thrifty when it comes to sparing time for ourselves."
Alongside his research and studies into human psychology and characteristics, Vural has been using his 26 years of experience to lend his support to and develop worldwide projects, such as Style Gym – Sports, Rhythmic Life, the "How you dance is who you are" program and the Conscious Rhythmic Life Program. Vural's "How you dance is who you are" program was approved by Jyvaskyla University in Finland in November 2010. Since starting his "Conscious Rhythmic Life" and "Rhythmic Life" Training Program in 2005, Vural has provided training sessions for a variety of companies and organisations. Since its founding in 2009, Vural has been providing his individual training sessions at his "Conscious Rhythmic Life Training Centre." He founded the Antalya branch in January 2013.
Who is Tuncay Vural?
Tuncay Vural came to fame early on in his dancing career, becoming known as the "Turkish Dancing King" for winning first place two years in a row in the singles and couples categories at the Turkish Dance Championships, in 1985 and 1986. He studied choreography, world dance shows, drama and psychology in Italy, France, the Netherlands and the USA. Tuncay Vural's belief in the need to evaluate a person's emotional and physical health as a whole increased during his studies abroad and as such he chose to focus more of his attention on psychology. When he came back to Turkey, he arranged stage choreography for artists on a number of TV shows, including TRT1's  "Bizden Size" and "Bir Başka Gece." He has performed on-stage with many famous artists. He has also provided consultancy services.
• Your body is talking! Are you listening? (The power of the mind over the body, the development of muscles with music, teamwork- motivation)
• Everybody can dance! How you dance is who you are! (Your first rhythmic training, exposing your true personality, a person's underlying characteristics cannot be hidden.)
• Conscious Rhythmic Life