Haluk Okutur
By
webcozumleri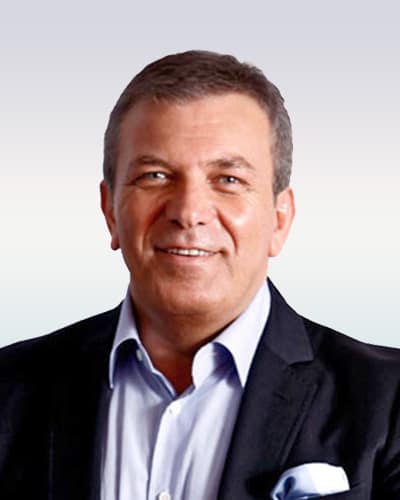 The Founder and Board Chairman of Simit Sarayı, UFRAD (Turkish Franchise Association) Vice Chairman of the Board

An important brand in Turkey, developed by a very successful entrepreneur: Haluk Okutur. He has the attention of both the local and foreign business world and academia.
Haluk Okuturis recalls how he came to found Simit Sarayı, a café-style chain serving Simit, a type of Turkish bagel: "the days when Simit were widely consumed are now long gone. Old occupations and old tastes disappear one by one; many occupations struggle to remain and are forced to adopt unhealthy and poor quality methods of production, and will avoid paying taxes, since they cannot accommodate to the market conditions. We believe that we played a key role in the last ten-years in the premiumisation of the Simit.  We have protected our traditional product, the Simit, and its memory."
Simit Sarayı, which has grown rapidly within Turkey and abroad, offers something unique: delicious products, produced in the world's first and only Simit factory, under hygienic conditions, brought to consumers in modern cafes.
Simit Sarayı, Turkey's first bakery-café chain, started with a store in Mecidiyeköy, Istanbul, and became renowned for pulling out all the stops to provide this traditional Anatolian food at an affordable price and for bringing this culinary tradition to the world.
It started out with the mission of becoming the world's widest food chain and Simit Sarayı now serves over 400,000 people on a daily basis with its wide range of products, renowned hygienic production plant, proud delivery service and over 4,000 employees.
Who is Haluk Okutur?
He was born in 1959 in Gaziantep and is now married with two children. He is the founder and chairman of the board of Simit Sarayı Yatırım ve Tic. A.Ş., which started life as an innovative new café-chain in 2002. The Simit, which used to be a quick, unhealthy snack, was transformed into a modern, healthy product eaten in cafés, thanks to the new innovative business model employed. Offering an economic alternative to typical snacks, Simit Sarayı enjoyed significant growth and success in a very short time. Simit Sarayı achieved impressive growth both in Turkey and abroad with its innovative product and approach. Okutur is rapidly advancing towards his target of popularising the Simit worldwide.
• Leadership
• Entrepreneurship
• Innovation
• Franchise
• Overseas expansion for Turkish brands
• Branding