Abdullah Akyüz
By
webcozumleri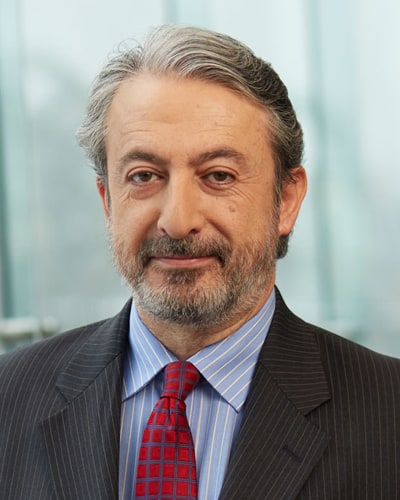 Managing Partner of Momentum Consulting, Advisor, Instructor, Board Member
Who is Abdullah Akyüz?
Abdullah Akyüz, who has a robust background in financial markets, has been in a unique position to observe the international financial markets and global economic and political developments while serving as the founding President of TUSIAD's USA Representative Office. In addition to his outstanding educational credentials, his professional experience with regulatory bodies and a prominent policy focused business organization, hands-on experience on corporate boards, exposure to international and global issues as well as his academic and intellectual interests and activities have led him to develop skills that enable him to provide distinctive perspectives on several of today's hot issues.
Abdullah Akyüz
Mr. Abdullah Akyüz graduated from Istanbul's prominent French language high school Galatasaray (1979), received his B.A. degree in Economics and Finance from the Faculty of Political Science at the University of Ankara (1983), his M.A. degree in Economics from the University of California-Davis (1986), and graduated from Wharton School's Advanced Management Program (1996).
Abdullah Akyüz is currently serving as the President of Momentum, LLC, a boutique consultancy firm he founded in 2012. Since July 2013 he also serves as a Senior Advisor at Transnational Strategy Group, a Washington DC based strategic consultancy firm. He currently sits on the Boards of two financial companies in Istanbul as an independent member. He has been teaching at George Washington University's School of Business in Washington, DC since 2011.
Between 1999 and 2011 Mr. Akyuz was based in Washington DC, and served as the founding President of TUSIAD-US Inc., TUSIAD's US Representative Office. Earlier in his career, Abdullah Akyüz served on the Capital Markets Board, the Turkish equivalent of the SEC, as an economist between 1983 and 1990. Between 1990 and 1998 he served at various positions at the Istanbul Stock Exchange (ISE). At the time of his departure from the ISE he was the Executive Vice-Chairman. Mr. Akyüz has also served as a Board Member of Takasbank (Settlement and Custody Bank, Inc.) as well as a member of Treasury's "Domestic Borrowing Advisory Board" in Turkey.
Akyüz appeared on many TV shows (including CNN International, BBC, Voice of America, NTV, CNN Turk, CNBC-E, Bloomberg HT and others) as well as participating in conferences, panels, educational and training programs focusing on finance, securities markets, US economy, foreign policy, Turkish-American relations and global issues as a speaker and/or moderator. He also served as a columnist at "Yeni Binyıl" and as an advisory board member at "İşletme ve Finans".
He published one book, two research reports, and more than 40 papers in Turkish and English.
Economy and Finance
• The role and significance of financial system in the economy
• Financing alternatives for businesses
• Securities markets and stock exchange in Turkey and the World
• How does the stock market work and how to invest in stocks?
• A comparative look at the banking system and securities markets
• Turkey's savings gap and the efforts made to close the gap
• Social responsibilities of corporations
• Corporations and sustainability
• Corporate sector and foreign policy
• Money and happiness
USA and Turkey
• US-Turkey relations (history, current state, future)
• Turkey's relations with the West
• US economy and economic institutions
• How does the US political system work?
• Lobbying in the US
• NGOs and think-tanks in the US
• US educational system
• The role and importance of the US in a globalized world
Globalization and Global Economy
• Globalization, its evolution and direction
• The pros and cons of globalization
• The rise of emerging markets and Turkey
• Turkey's role and position in a global world
• How does globalization affect corporate world and business organizations