Brand Architect and Entrepreneur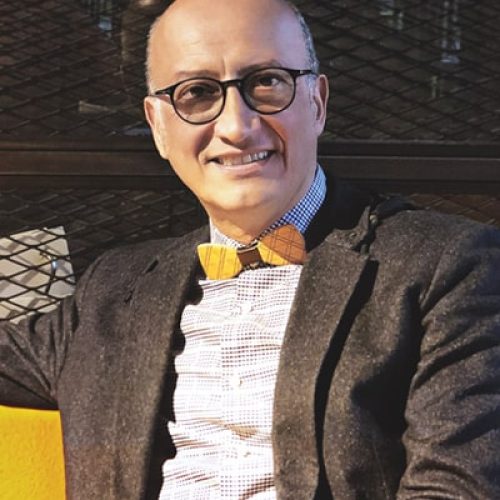 "In the last 30 years, Turkey has made a great deal of progress in manufacturing and sales but not in marketing."
Ömer Şengüler is a renowned brand architect. Analyzing the branding needs of Turkish companies, Şengüler not only creates brands, but also strives to create a brand that is profitable to the owner. He is known for his projects that involve positioning and branding of some Ülker products such as "Lüks Gofret, Probis, Hanımeller and Golf" as well as İstikbal, Bellona, Nokia and LCWaikiki. He turns national brands into global ones. He works as a "Personal brand architecture" through his efforts towards creating an "I" brand.His biggest dream is to create a global Top 500 brand. He says: "Of course, there are Fortune 500 companies or Forbes 500 people in Turkey. However, there is not a single global brand in Interbrand 100 list. We believe Turkey has the potential to create brand cities, products and people through well-managed strategies."Şengüler is known for his innovations in advertisement. He was the first person in Turkey, who created the notion of mobile ads on mass-transportation and corporate fleets, and managed the legalization process of the same. He was also the first person to invest in "modern bus stops with ads", creating the first racket network in Turkey. This resulted in outdoor "network" being used in media planning and purchasing literature. He used the concept of "one way vision" ads on glass for the first time in Turkey during re-branding of the daily Milliyet and won the 3M award. He turned the floors of Migros stores into advertisement channels and created what is now known as the "Floor Graphics." Again, he was the first person that used the back of THY boarding cards and catering boxes as advertisement channels.Şengüler also gives seminars at various universities on "Global Branding & Marketing", "How to become a global brand?", "Insights on an advertisement agency", "Management and Branding" and "M&A and Brand Value."
Who is Ömer Şengüler?
Ömer Şengüler is a graduate of Social Sciences at M. Bin Saud University. He received his master's degree at the Institute of Business Economics, Istanbul University and the Institute of Social Sciences, Marmara University. He studied ASP, MA at MIT Sloan School of Management, and Executive MBA, OPM at Harvard Business School. He completed the post-graduate program on EU Law at the Law School of Bilgi University. Şengüler is a founding member of MUSIAD and Advertisers' Foundation. He founded Creative Agency (PANEL) in 1986, and Outdoor Advertisement Agency (MAGIC) and Production Agency (MARS) in 1994. Then, he sold these companies to Clear Channel of the USA. In 2002, he established a cattle farm and meat packaging plant with his Turkish and American partners, and again, sold his assets to an international investment company. Currently, he continues his successful efforts as the "Brand Architecture" and the head of Global Magic Brands established in 2012
Branding in Politics, a Star Brand
Mathematics of Brand
Brand Architecture, Positioning
Brand Strategy
Marketing Strategy
Communications Strategy
The Boss as a Brand
Cities and Branding
Becoming Friends with Myself
The Formula of Being Ferrari
Can I Become a Brand?