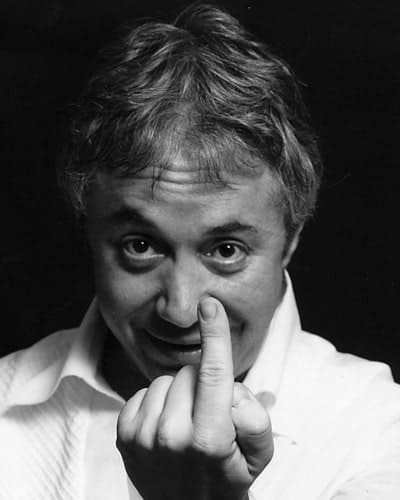 Metin Uca
Metin Uca passed the Anadolu Agency exam in 1987 and started his career as a reporter. He has received numerous awards for journalism and television. Between 1999 and 2000, he started working at TRT as a TV programmer and has worked as a reporter at Kanal D Ankara office since its establishment. He worked as a reporter and programmer for Anadolu Agency, TRT, Kanal D, Milliyet EP Magazine, Show TV, ATV and Star TV. Since 1999, he has started to work in Istanbul with his own morning programs, competition programs and stage shows. He has signed the programs that are popular with wide social groups as presenter and producer. Between 1999-2003 was presented in Turkey's most original and entertaining morning news show Günaydın Türkiye at Star tv screen. He was the presenter and part of the creative team of the programs named Passaparola, which broadcasts 700 episodes, and Miras, which broadcasts 180 episodes in TRT.
Metin Uca has written books which are Her Tuzluğum Var Diyene Hıyarla Yetişemedim, Yes Yerine Orrayt Demek Caiz midir Hocam, Tüh, Alışmadık Gözde Lens Durmaz, Her Book'a Mandanoz with a total of 300 thousand sales figure reveals a joyful glance to the days we live.
Metin Uca, who is the protector of all street animals and speaks English to the extent that he thinks is good is homeless and has no children.
Who is Metin Uca?
He was born in 1961 in Istanbul as the eldest son of a father and a mother from Hakkari and Söğütlü. As a child of a small family of bureaucrats, he spent most of his life in Ankara and Istanbul. After completing his primary, secondary and high school education in Ankara, Uca studied Chemical Engineering, Geological Engineering, Theater and Journalism. After completing his military service in Van Erciş as a tank truck lieutenant.
METİN UCA'S ACTIVITIES AS A STORY TELLER, STAGE MAN AND PRESENTER
---
The narrator, presenter, TV programmer, actor Metin Uca, whom we know with cheerful morning news shows and competition programs, takes the participants to a fun and different conversation journey with interesting details from history, traces extending to today, projections of science, art technology and daily life.
Hundreds of stories from the history of the scientific world to the present, incredible details from the history of medicine are enriched with content that will surprise and entertain you with the language of humor.
Drinks, food, love history, the big consequences of small things, meet the answers to the question of how the future will not be.
Metin Uca brings the entertaining language , changes of communication history to the stage with his unsuccessful success stories.
FUN SOLUTIONS AND PASSAPAROLA
---
With the interactive application of Metin Uca,  Passaparola adapted to the stage, he has been carrying out entertaining meetings with dozens of brands from construction, automotive, pharmaceutical industry to insurance and banking for more than 10 years.
From small groups of 30 people to 1000 people, as a surprise guest in indoor and outdoor launch, presentation and training activities, colorful, knowledgeable games with keypad or mobile phone software.
The competition, in which all training elements such as service, product, principles, history, business methods, production techniques and details of the organization or brand are transformed into four entertaining questions, entertaining general culture questions between them, are distributed in three different categories and finals, and gifts are distributed in 45 minutes and a half hour interval. It is a fun, informative event.
Keypads and phones, based on the order of people and time in the game based on dozens of different awards can be distributed. In these competions, the competitors can renew their knowledge about history, science, art and magazines.