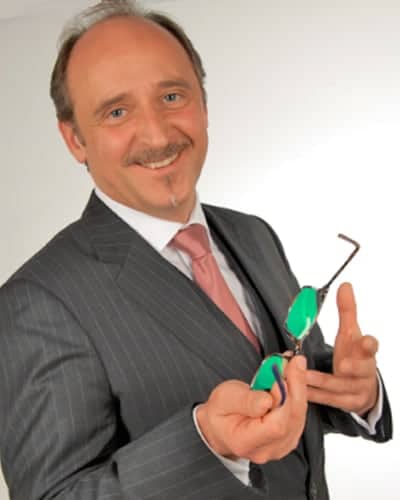 Andreas Vetr
Who is Andreas Vetr?
Andreas Vetr devoted his life to the study of people and invests his time, resources and money in people. Born and grown up as Austrian in Vienna he invested the last two decades as so called professional in international corporations in managerial and leadership positions and assignments in other countries like Turkey and Germany. As entrepreneur and investor in various sectors, professions and societies he observed different cultures, believes, educations, political views and convictions.
He says:" I am a result of trial and errors with people; reflection, trying to be humble and ready to learn, adoptability and resilience gave me incredible insights although I am a slow learner". Andreas always invests in businesses with people, as he says:" people are your only appreciable asset, everything else depreciates, except people." and he tries to get the best out of people for their own benefit, because of his convictions adopted from Zig Ziglar: "…help enough other people to get what they want and you will get everything in live you want"
After several leadership position in professional and own companies he runs since 2010 an HR company providing services for recruitment, personal assessment and development for corporations on management level and now shares his learnings with leaders of all ages, cultures and sectors and organizations. He performed himself over 2.500 presentations, over 5.000 interviews and 15.000 sales conversations.
Andreas is an enthusiastic and innovative speaker, awarded as best speaker in Turkey 2016 at the Toastmasters Contest and provokes thoughts, actions and behavioral changes for sustainability. He motivates you individually to continually improve, to strive for a life of continues change and personnel growth to reach "The Best of You". Andreas is member of several nonprofit and supporting organizations like Rotary (Member of Istanbul Rotary Club), Toastmasters speaking and leadership club (Istanbul Toastmasters Club President) and the Propeller Club, Port Istanbul, For his professions he enters clubs like HR Peryön, Sector Associations like AYSAD, international business communities like YASED and other professional Associations.
Recently he had some interviews and publications on Turkey and Business in the Austrian Newspaper Die Presse and an article for the OWC-Verlag in Germany.
•Human Resources
• Leadership